Crystal Cup, Sapphire Cup, Coal Cup and
Sid Davis Memorial Youth Tournament Rules
Games are two 15 minute straight time periods with a 5 minute break in between.
The rink measures approximately 70ft x 140ft.
The goals are 6ft inside length by 10in inside height.
No goaltenders, no goalie sticks or goalie equipment.
All players are required to wear hockey skates. No figure skates, goalie skates, long blades or toe guards.
All players are required to have home and away jerseys. If not, bibs will be given in the case of teams with the same colour jerseys.
All other equipment including helmets is mandatory.
All players must sign a waiver before participating.
Teams are limited to:

Crystal Cup/Sapphire Cup/Coal Cup: 6 players with a maximum of 5 dressed and 4 on the ice at one time.
Sid Davis Youth Tournament: 8 players with a maximum of 8 dressed and 4 on the ice at one time.

Teams may substitute players at any time 'on the fly'.
The tournament clock and horn manages all games.
Games and periods will start and end at the sound of the horn.
Games begin with the home team puck possession at center ice.
The second period begins with the visiting team having puck possession.
Players are to clean the ice surface with shovels and brooms immediately following each game.
There will be no overtime: win = 2 points and tie = 1 point.
Champion team in each division is the one with the most points.

Ties will be settled by:

performance against each other
team with the fewest losses
team with the biggest goal differential
team with the most 'goals for'
coin toss

Cash prizes awarded to First, Second and for Crystal Cup participants.
Top two teams in each division will receive trophies.
Presentation of all cups to take place after each championship game.
---
All players and teams must be ready to play at least 15 minutes before scheduled game time. There will be no delay in start time if players or teams fail to show up. All teams subject to forfeit.
---
Alcohol is only to be consumed in the designated licensed area. Proof of age may be required.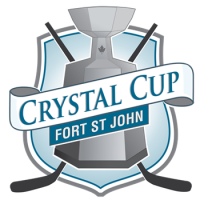 Trophy and Awards Presentation 2023
Presentation of all cups, trophies and awards to take place immediately following the championship game on Sunday February 26, 2023.
Clarification on Goaltending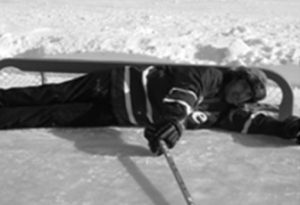 Use of the body/stick to completely cover the area of the net opening.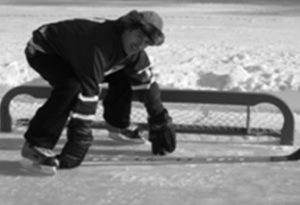 Use of stick shaft to cover the area of the net opening (directly in front of net)
Two or more players using feet/sticks directly in front of the net.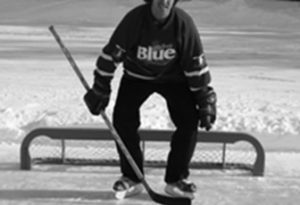 This is not goaltending as long as the player stays on his feet.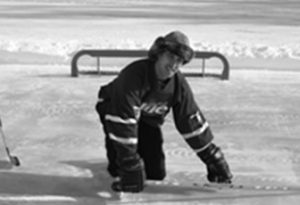 This is not goaltending because of the distance the player is away from net (not directly in front).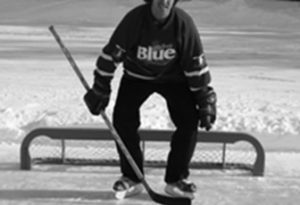 One player who stays on his feet is OK.
The Crystal Cup Pond Hockey Tournament is located 5 minutes west of
Fort St. John, BC at the public boat launch at Charlie Lake, BC.